Experience the Culture
The third largest city in France and the birthplace of cinema, Lyon is a vibrant and culturally rich city. Since antiquity, Lyon has been a focal point of culture and progress, influencing not only all of France but Europe as well. Today Lyon is home to many cultural establishments. From cuisine to the arts, these cultural contributions have set international standards. Their influence reaches nearly every continent in the world and their success has become both a source of national pride as well as a driving force for tourism.
Music and Shows
Taking in the sights and sounds of any city usually begins with a night out. A diverse mix of musical genres and styles can be heard in Lyon's many clubs, auditoriums and concert halls. At the Auditorium, you'll find an amazing venue that hosts a variety of shows including jazz, concerts and even Lyon's National Orchestra. For a more formal experience, The Opera House offers quite a show. Additionally you'll find it to be a great source for dancing and concerts as well. Throughout the city's many districts, Lyon is in no short supply of live music, from rock to electronic..
Annual events
Theatre and cinema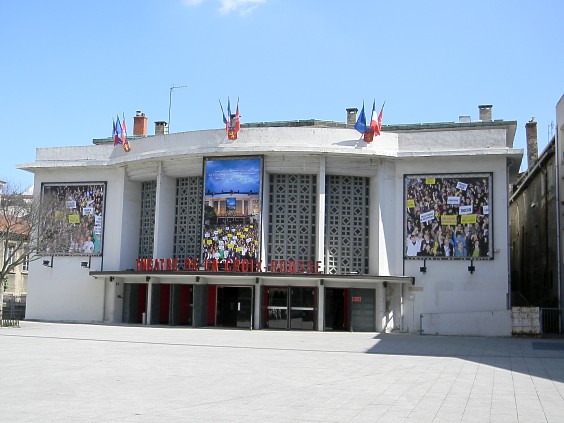 For anyone looking for a quality show, it'll be no trouble to find one here. Lyon prides itself on its diversity of venues including everything from the small and intimate café theaters to their larger and historic institutions. Whether you're in the mood for comedy, film or avant-garde, an impressive menu of options awaits.
Cinemas
Institut Lumière
Comoedia
Pathé
UGC
CNP
Theatres
Theatre des Célestins
Theatre de la Croix-Rousse
Theatre Tête d'Or
Complexe du Rire
Theatre le Guignol de Lyon
True Guignol of old Lyon and of Parc
Cuisine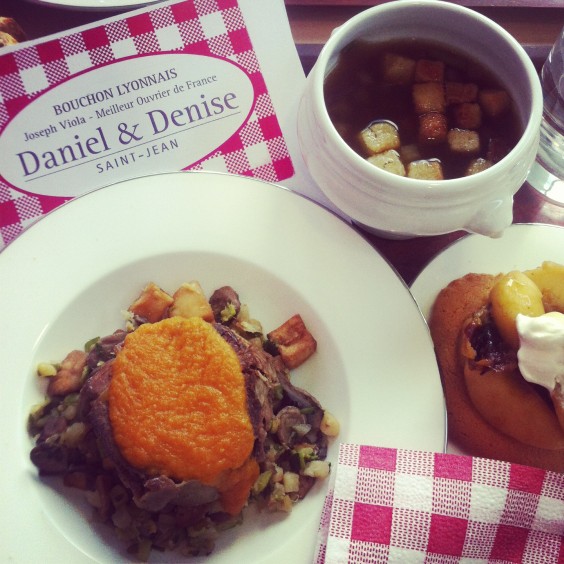 For centuries Lyon has been considered France's capital of gastronomy. Renowned for its cuisine, the food of Lyon is truly an art form. The restaurants in Lyon serve primarily local dishes and traditional foods. They are home to fine chefs such as Paul Bocuse and Colette Sibilia and are famous for their morning delicacies. Lyon's reputation is partly due to the fact that two of the best regions for wine in all of France are near Lyon. The Beaujolais which is located to the north and Côtes du Rhône which is located to the south are the most popular. These world famous wines usually accompany many of the Lyonnaise classic dishes and can be found in any restaurant. Some of Lyon's specialties are Saucisson de Lyon and Andouilette which are both sausage dishes, Coq Au Vin which is a well known braised chicken dish cooked with wine, a chocolate marzipan known as Coussin de Lyon and a cheese spread known as Cervelle de Canut.
Sports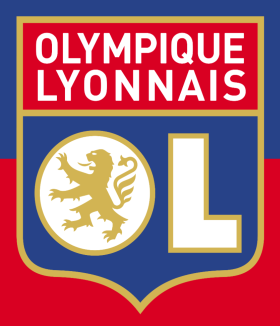 Lyon excels in many sports. They are home to the ASVEL basketball team and a league 1 football team knows as the Olympique Lyonnais. The team has experienced recent success as they've won seven national titles in a row, establishing themselves as the premiere football club in France. They compete in the prestigious UEFA Champions League and currently play at a stadium in Décines-Charpieu, an eastern suburb. Not only are they known for their success in football, Lyon is also known for Rugby with their own union team playing in the Top 14, the French National Rugby League. The Lyon Villeurbanne Rhone XIII plays in the French Rugby League Championship. Lyon also hosts its own hockey club with a team that competes in France's National Hockey League. The Club des Sports de Glace de Lyon is the club of Olympic champions Gwendal Peizerat, Marina Anissina and world champions Olivier Shoenfelder and Isabelle Delobel.
The city
Introduction to Lyon city
Back
History
History of the city from Antiquity
More
Business
The economy of the capital city, business centers
More
Maps & plans
Maps of Rhone-Alpes region, plan of the city and public transports
More