Le Lyon Vert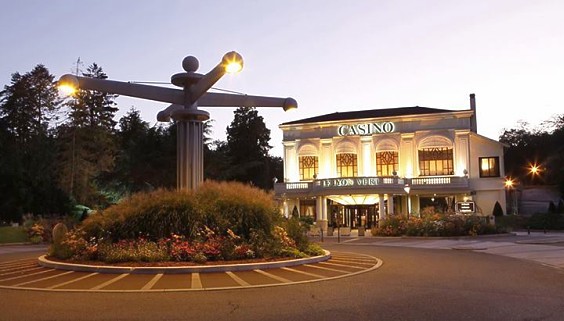 The Lyon Vert Casino is owned and operated by the Partouche Group. This well established company began in 1970's recovering old casinos. Since the early 1990's, the Partouche Group has grown and with their increased profits and recognition they have built many prestigious casinos and hotels in and outside of France.
The Lyon Vert is the largest casino in France. Its elegant, art deco style building welcomes guests to a unique and exciting experience. Lyon Vert succeeds in bringing together excellent casino gaming with great food and quality entertainment.
The Lyon Vert casino features over 300 slot machines including 106 slots, 120 video slots and 124 video poker games. In addition to slot machines, Lyon Vert provides the traditional casino favorites such as Blackjack, French Roulette, Boule, Battle and a Poker room that is open 20 hours a day.
With a view of the park, the Lyon Vert Casino's gourmet restaurant is definitely a delight. La Rotonde is a very elegant restaurant that features a creative menu filled with the finest examples of Lyonnais cuisine. Another amazing aspect of Lyon Vert is their entertainment. All year round guests can enjoy a variety of shows and events including dancing, music, comedy and even wine tasting.
Opening hours
10h00 - 4h00 and 10h00 - 5h00 week-ends.
Address
200 avenue du Casino
69890 La Tour-de-Salvagny, Frrance
Contact
URL: www.casinolyonvert.com
Tel. +33 4 78 87 02 70
Fax. +33 4 78 87 81 39
Map