JOA - Le Siege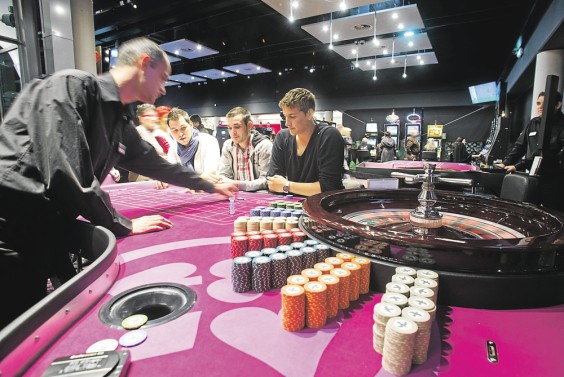 The JOA group is France's third largest casino operator. In addition to 22 casinos throughout the country, JOA operates an online gaming website with horseracing and poker. Known all over France for their reputable casinos, their headquarters is located in the heart of Lyon. The JOA Le Siege is not just simply a casino but rather, as they refer to it – an entertainment complex. Making up this complex are restaurants, bars, nightclubs, cinemas, bowling and a hotel. The JOA Le Siege goes above and beyond to serve their guests, offering the very best in gaming and leisure.
At the casino, guests are welcomed to try their luck at any of their more than 2,400 slot machines. With such a diversity of choices, you'll never run out of options. Among their table games are such classics as Blackjack, Boule, Poker, French Roulette and Electronic Roulette. As part of their professional service, JOA Le Siege offers a unique loyalty club. Members of this club can earn points in the casino as well as receive many other benefits and exclusive offers.

To enjoy a nice meal, you'll want to visit Le Comptoir, Le Siege's modern bistro. From inside the comfortably furnished main room or out on the terrace with a scenic view, guests can indulge in fresh seasonal dishes and homemade desserts. On Wednesdays and Saturdays, the restaurant hosts a special event called the Formula Ciné-Dinner where guests can buy tickets to a movie to enjoy with their meal.
Important: JOA group has only its office and a restaurant in Lyon but does not purpose casino games.
Opening hours
From Monday to Friday, 8h45 - 12h00 and 14h00 - 17h45.
Address
34 quai Charles de Gaulle, Cite Internationale
69463 Lyon Cedex 06, France
Contact
URL: www.joa-casino.com
Tel. +33 4 72 56 22 30
Fax. +33 4 72 56 22 59
E-mail : contact-lyon@joa.fr
Map